After the Alp Spectacle.
Cheese pick-up points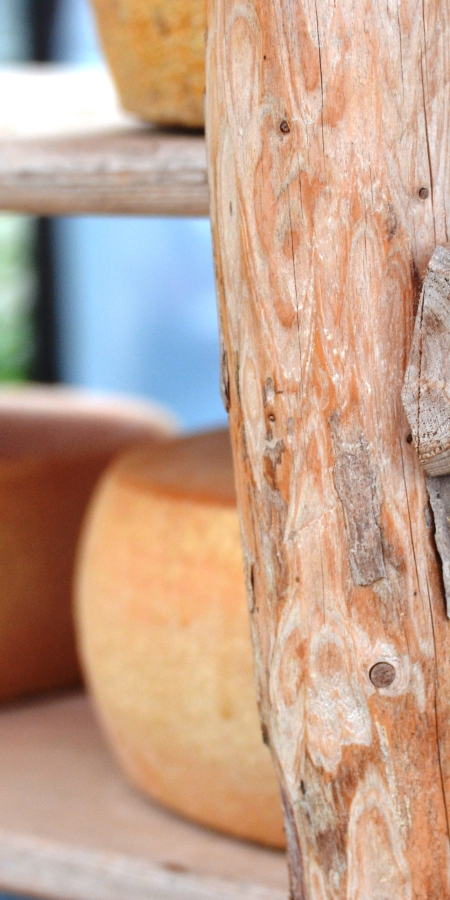 The Alp Spektakel has whetted your appetite and you would like to buy more of your newly discovered favorite cheese? Here you will find an overview of the alps represented at the event - so that you can continue to enjoy the finest Prättigau cheese.
| Alp | Pick-up point |
| --- | --- |
| Alp Albeina | Zimmermann Niklaus und Erika, Oberdorfstrasse 4, 7214 Saas im Prättigau |
| Alp Fasons | Egger Hans-Andrea, Fadärastrasse 13A, 7212 Seewis Dorf |
| Alp Lengweid | Andres Conzett, Holawäg 4, 7214 Grüsch, 079 650 04 16 |
| Alp Partnun | Erwin Engel, Hofstrasse 2, 7246 St. Antönien, 079 683 80 82 |
| Alp Rona | 079 671 91 47 |
| Alp Valpun | Putzi's Hofladen, Bovastrasse 71, 7243 Pany, 079 765 00 65 |
| Alp Vals | Irene Aebli, Crestaweg 37, 7212 Seewis, 077 457 43 24 |
| Alp Nova & Alp Larein | Claudia Roffler, Hauptstrasse 123, 7233 Jenaz, 081 330 50 27 |
| Alp Mäder | Hof Prumarols, Familie Reidt, 7240 Küblis, 076 310 12 35 |
| Alp Grüscher Älpli | Thomas Roffler, Überlandstrasse 18, Grüsch, 079 763 30 17 |
| | | | | | | | | | | |
| --- | --- | --- | --- | --- | --- | --- | --- | --- | --- | --- |
| Alp | Alp Albeina | Alp Fasons | Alp Lengweid | Alp Partnun | Alp Rona | Alp Valpun | Alp Vals | Alp Nova & Alp Larein | Alp Mäder | Alp Grüscher Älpli |
| Pick-up point | Zimmermann Niklaus und Erika, Oberdorfstrasse 4, 7214 Saas im Prättigau | Egger Hans-Andrea, Fadärastrasse 13A, 7212 Seewis Dorf | Andres Conzett, Holawäg 4, 7214 Grüsch, 079 650 04 16 | Erwin Engel, Hofstrasse 2, 7246 St. Antönien, 079 683 80 82 | 079 671 91 47 | Putzi's Hofladen, Bovastrasse 71, 7243 Pany, 079 765 00 65 | Irene Aebli, Crestaweg 37, 7212 Seewis, 077 457 43 24 | Claudia Roffler, Hauptstrasse 123, 7233 Jenaz, 081 330 50 27 | Hof Prumarols, Familie Reidt, 7240 Küblis, 076 310 12 35 | Thomas Roffler, Überlandstrasse 18, Grüsch, 079 763 30 17 |