The anniversary 2-3 October 2021
15th Prättigau Alp Spectacle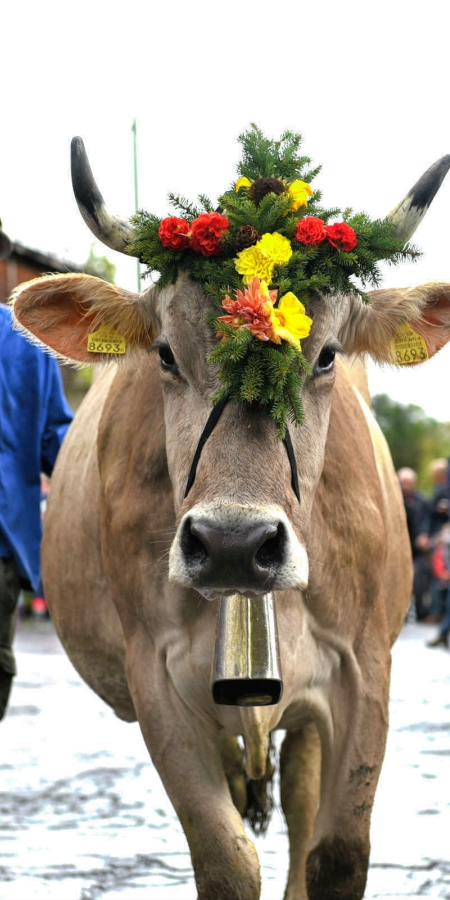 Thank you all and see you next year:
October 8 and 9, 2022
On behalf of the entire OC of the Alp Spektakel we thank you for wonderful anniversary celebration! It was «uh narrä hübsch» - what means it was just great! Many thanks to the visitors, all the farmers, the market riders, the loyal, generous partners and sponsors, the Organizing Committee of the Woodcutting Championship, the many great helpers in front of and behind the scenes and last but not least the municipality of Seewis: The event showed once again what can be achieved when everybody is pulling in the same direction!
Photo review: It was «Uh narra hübsch» that means «just perfect!»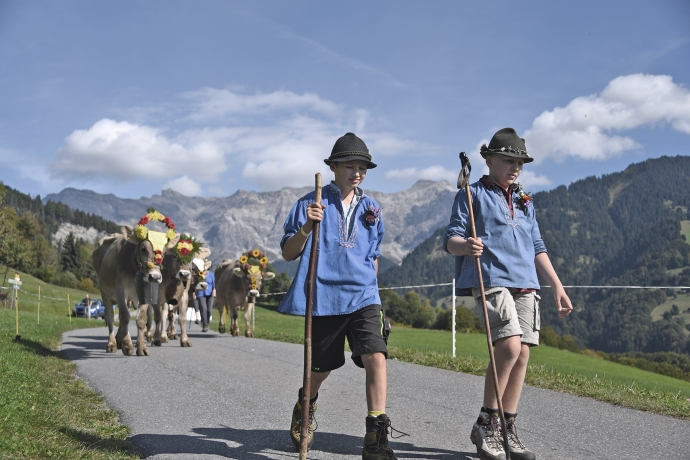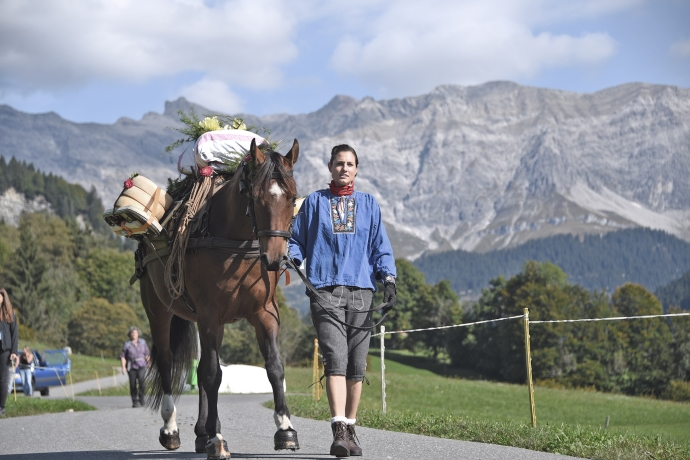 44 Bilder anzeigen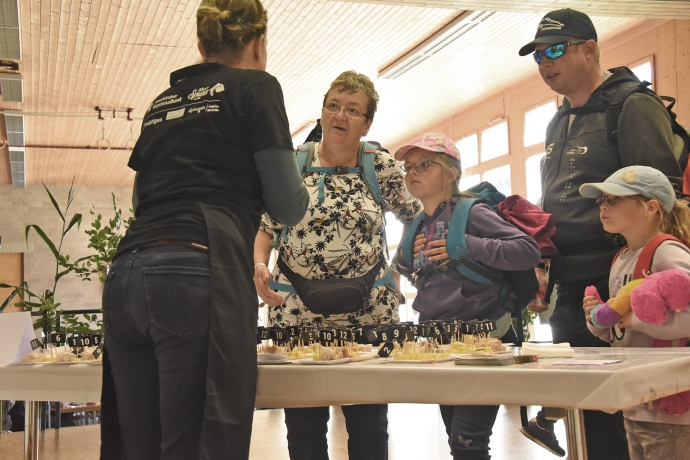 Original. Traditional. Unique.
Welcome to the Prättigauer Alp Spektakel!
The Prättigauer Alp Spektakel is a successful mix of hearty Swiss alpine culture, modern alpine economy and living traditions.
In 2021 we celebrate 15 years of the Prättigauer Alp Spektakel. Celebrate with us: large alpine procession with over 100 animals, alpine cheese tasting, alpine and speciality market, animal exhibitions, petting zoo, tent festival, international alpine beard meeting, cattle spectacle and various other kinds of things...
No Spectacle without them.
Our main sponsors
Pulling together! An event on the scale of the Alp Spektakel is inconceivable without idealistic, material and financial support. We are sincerely grateful for the long-standing motivating and inspiring contacts with our partners.
Have a look at the spectacular Spektakel!