Frequently asked questions.
Good to know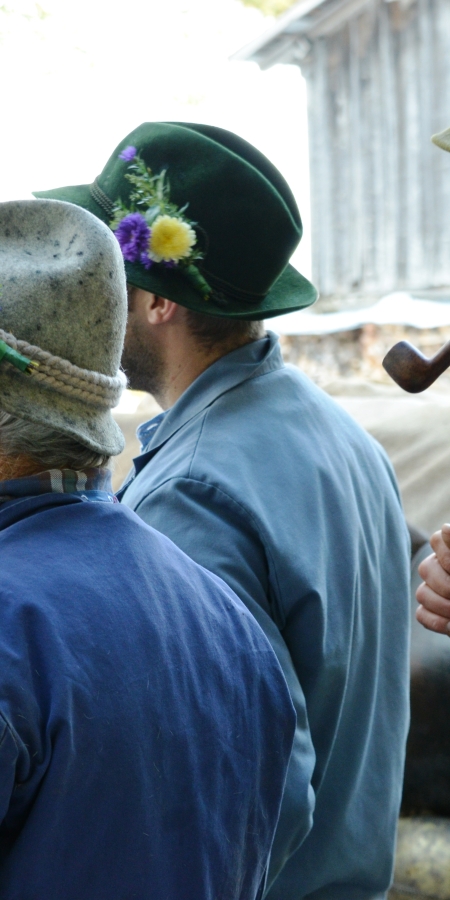 Dogs are generally welcome at the Alp Spektakel. However, we ask you to keep the dogs on a leash on the festival grounds. Please also note that the shuttle buses can get very crowded during peak times.
Is it possible to come with a stroller?
Yes, the festival area is accessible for strollers.
Is there a shuttle service?
Yes, on Saturday and Sunday shuttle buses run from the parking lot at the valley station Grüsch-Danusa to the festival grounds in Seewis and back:
from 08.30 to 18.00 approx. every 20 minutes.
The regular buses run according to schedule from the train station Grüsch. You can find more information about the journey here.
Where and when is the descent with the cows?
The cows will reach the village on Saturday, 08 October, at about 11.30 am. In order to be able to follow the Alpabzug, an early arrival is recommended. The shuttle bus from the parking lot Grüsch Danusa must be boarded before 11.00 a.m. Please note that between 09.30 a.m. and 11.00 a.m. there may be waiting times in Grüsch. You can find the route of the Alpabzug here.
I am going to the Alp Spektakel on Saturday & Sunday, do I have to pay twice?
The purchased day ticket is valid for Saturday and Sunday, there is no need to purchase a second day admission. More information about tickets here.