It was spectacular!
Review 2023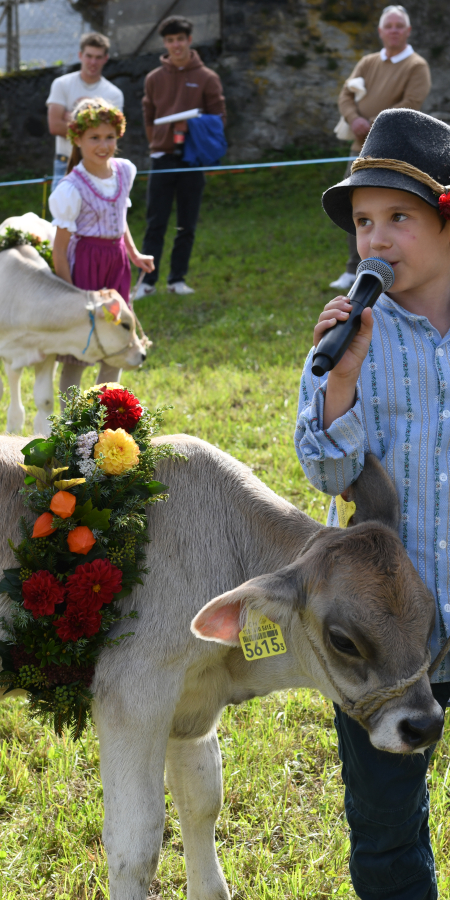 Review.
Alp Spectacle 2023
On behalf of the entire OC of the Alp Spektakel we thank you for this wonderful celebration! It was «uh narrä hübsch» - what means it was just great! Many thanks to the visitors, all the farmers, the market riders, the loyal, generous partners and sponsors, the many great helpers in front of and behind the scenes and last but not least the municipality of Seewis: The event showed once again what can be achieved when everybody is pulling in the same direction!
International.
Alpine Beard Meeting
The participants of the very special kind of hairy competition traveled from Switzerland, the Principality of Liechtenstein, Germany, Austria and France to present themselves at the 37th Alpine Beard Meeting.
Alpine cheese tasting 2023 with audience price
16 Alps faced the strictest jury of all: all of us who love cheese! Of course, an evaluation by the audience differs enormously from that of an expert jury. There count completely different criteria than just the taste. But let's be honest: if it tastes good, then it tastes good. And what many people like is not necessarily the best.
Every year at the Alp Spectacle, not only the most beautiful beards but also the most beautiful cows and cattles are chosen. And believe it or not, the four-legged ones are usually not less demanding than the two-legged models ;-).